Valery Skrylev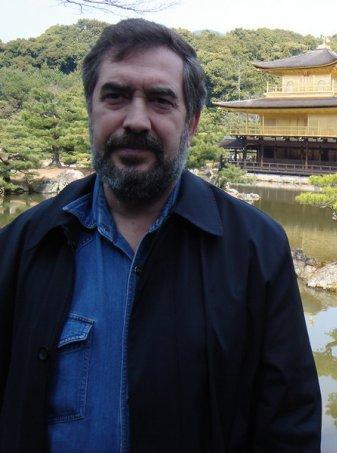 Valery Anatolievich Skrylev is engaged in the organizational and teaching activities as the President of the St Petersburg Aikido Federation, a member of the IEAAF Presidium, a member of the Presidium of the National Aikido Council of Russia, the Official representative of Tamura sensei in Russia, the Rector of the St Petersburg Aikido Academy, the President of the International Center of Daito-ryu Aikijujutsu. Besides this, Valery Skrylev is also the Executive Director of the St Petersburg branch of the Russian Union of Martial Arts.

Valery Anatolievich served in the Navy of the USSR for 20 yeas, at first on the training ship Ganguth; he had committed his service on ships of the USSR Navy in the position of the political assistant of the captain of the ship (training ship Perekop).

He has diploma of two higher schools – in philosophy and in engineering. His love for the philosophy made him to study the subject of the Probability of arising of the armed conflict between socialism-building countries. But, in the context of social and economic changes having occurred in our country and in the world, the theme lost its actuality. At present, he is interested in Philosophical and technical aspects of Aikido, but it is rather his own personal interest; maybe, its results can be of use to his students in the future.

Valery Anatolievich began to study Eastern martial arts in 1970, first free-style wrestling, Sambo, Judo. For a long time he practiced Karate Shotokan. In 1986, because of his professional line, he came to Poland, to the city of Shchecin. He was willing to continue his Karate practices and asked for assistance his Polish friends. Through them he got acquainted with Marian Osinski, the founder of Aikido groups in Poland, and came to his training session. Owing to the personal attention of M. Osinski and intensive training (nine training sessions a week) under supervision of M. Osinski and his students, over five months Valery Anatolievich mastered the new martial art. Apart from practical training, twice a week M. Osinski visited Valery Anatolievich on the board of his ship and taught theory. At that time Skrylev had heard the name of Tamura sensei for the first time. Later on Tamira sensei became his teacher; from him Valery Anatolievich would get all his attestations for Dans of Aikido. Three years later, in 1989, in Leningrad, for the first time he met people practicing Aikido.


In 1991, Valery Anatolievich completed his study on the special courses for training of Aikido instructors organized by the Committee for Physical Culture and Sports of the Lensovet Executive Committee and the P.F. Lesgaft State Institute of Physical Culture. On December 20, 2008 there was his 30th anniversary of his training activities.

Valery Anatolievich is granted the honorary titles of the Distinguished Tutor of Martial Arts and Distinguished Coach of Martial Arts. In addition, he was appointed the Senior trainer of professional Aikido clubs Shinkai Dojo and Sabi.


He is training and had trained many people, but cannot say how many. The people used to say that it is very difficult to find a Teacher. It is much more difficult for the teacher to find a Student.
At present, Valery Skrylev is a holder of black belts in various kinds of martial arts.

4th Dan Aikido Aikikai
6th Dan Daito-ryu Aikidjujutsu
5th Dan Jodjutsu
4 Дан Kenjutsu
He is also an attested instructor in all martial arts mentioned above.

When asked how many students he has, he answered that he is training and had trained many people, but cannot say how many. The people used to say that it is very difficult to find a Teacher. In Skrylev's opinion, it is much more difficult for the teacher to find a Student.

Valery Skrylev is an author of two published books: Aikido – Skill Against a Knife and Aikido – Working With Weapons. But many books written by him about Aikijujutsu, Kenjujutsu, Jojutsu, Tantojutsu will be never published, for they are written only for students.

Valery Anatolievich has many interesting hobbies. He loves forest, he is an expert fisher and hunter, loves to go mushrooming, reading and diving.

And the last, but not the least: it would be necessary to say than Valery Anatolievich is a devoted family man and a kind father.


See also