Kitaura sensei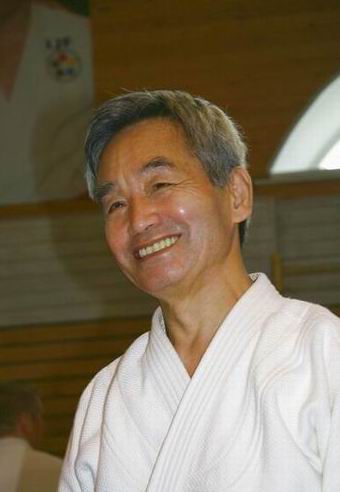 Yasunari Kitaura
, a graduate of the Waseda University, Tokio, and the doctor of sciences of the Madrid University, being the art historian, is at the same time a shihan, the holder of the 8th Dan of aikido Aikikai and a direct student of the style founder Morihei Ueshiba and his son Kisshomaru Ueshiba.
Since 1967, Kitaura sensei is a permanent resident of Spain and an official representative of Aikikai in this country; he trained many aikidoka's of this direction. At present, he is in the head of the Ametsuchi School and the Cultural Association of Aikikai in Spain (АСАЕ - Asociacion Cultural Aikikai de Espana).
The Master Kitaura made a great contribution into development and propagation of aikido in Russia and in the former republics of the USSR.
In 2008, shihan Yasunari Kitaura was granted the reward of the Minister for Foreign Affairs of Japan for his contribution into propagation of the Japanese culture outside the country. The government of Japan appreciated the long-time selfless labor of the master at its true value.
See also